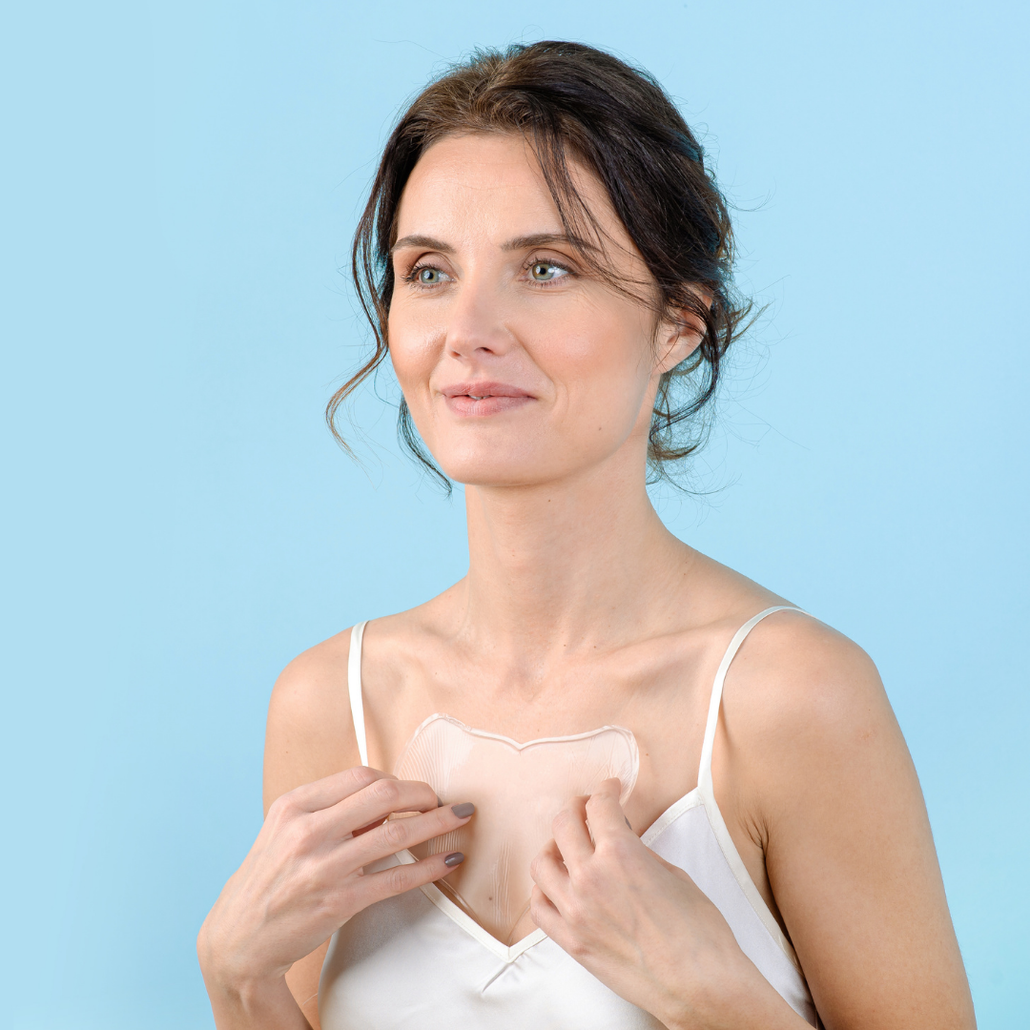 Use Chest Smoothing Pads
Changing your sleeping habits is a great idea to keep your chest smooth and healthy. However, you can do more than that! 
Whether you want to use them during your beauty sleep or while you take care of the house chores, the Blumbody Chest Smoothing Pads will change your life. The silicone wrinkle patches allow the delicate skin of your décolleté to repair and rejuvenate while smoothing  and eliminating tough-to-treat chest wrinkles. 
Whether your lines are caused by sun damage, general aging, or sleeping on your side, the Blumbody pads will take care of them by improving the irregular collagen structure of your damaged skin and boosting blood flow to the area. Goodbye wrinkles, hello confidence!