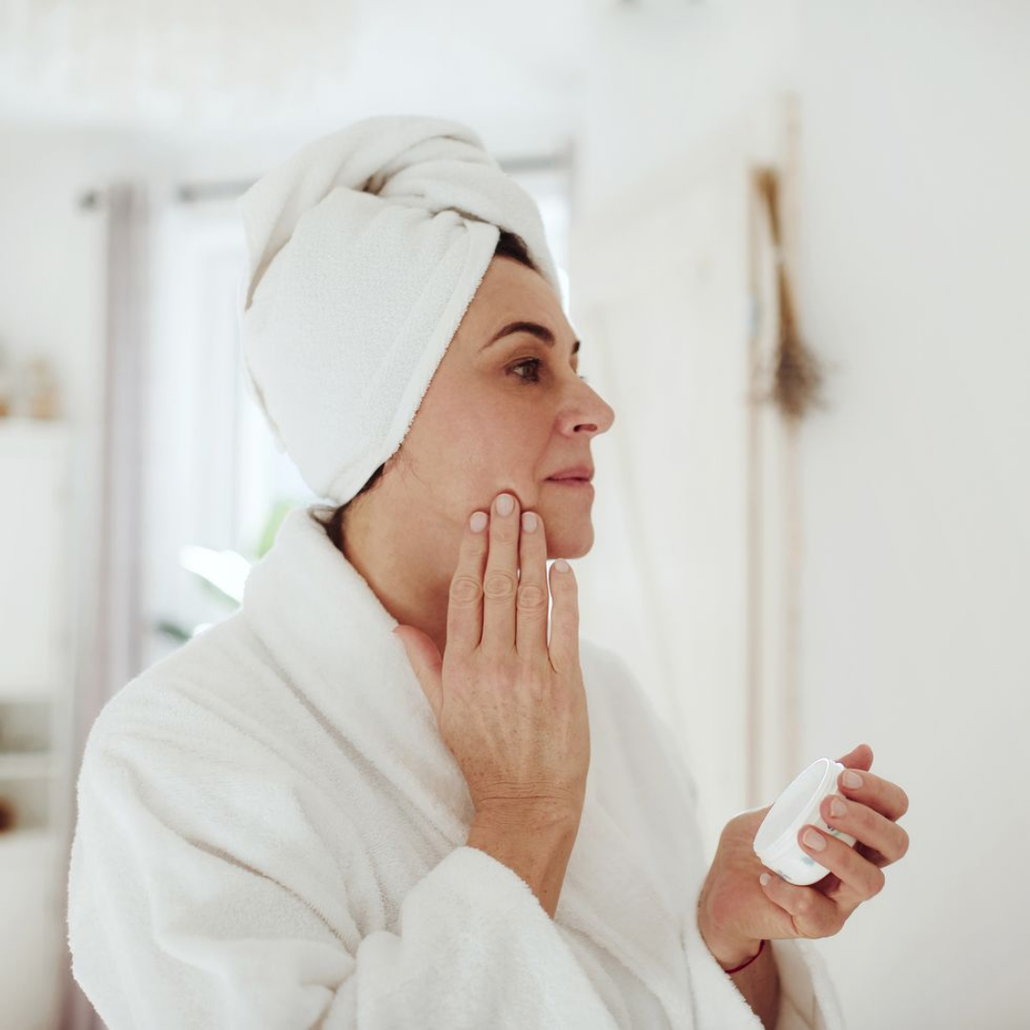 3. Use Hydrating & Moisturizing Products
Another effective way to boost your hydration and moisturize your skin is the use of topical products. Humectants, for instance, are known for attracting and drawing water into the skin cells. You can even find natural, hydrating products in your own kitchen. Oats, honey, and aloe vera, for example, have natural humectant properties. Give them a try!
When it comes to moisturizing your skin, we recommend emollient ingredients. They will make your skin feel soft and smooth by diminishing water loss. However, when you choose your moisturizer, you need to know your skin type. If you have extremely dry skin, you might need heavier emollients, while natural oils are a fantastic way to moisturize all skin types.
Also, if dehydration and lack of moisturizing already left you with annoying wrinkles and lines, we suggest a non-invasive treatment like using smoothing pads and patches.
They are so easy to apply, comfortable to use even while you sleep, and they promise to prevent lines and wrinkles while treating the existing ones. Amazing, right?